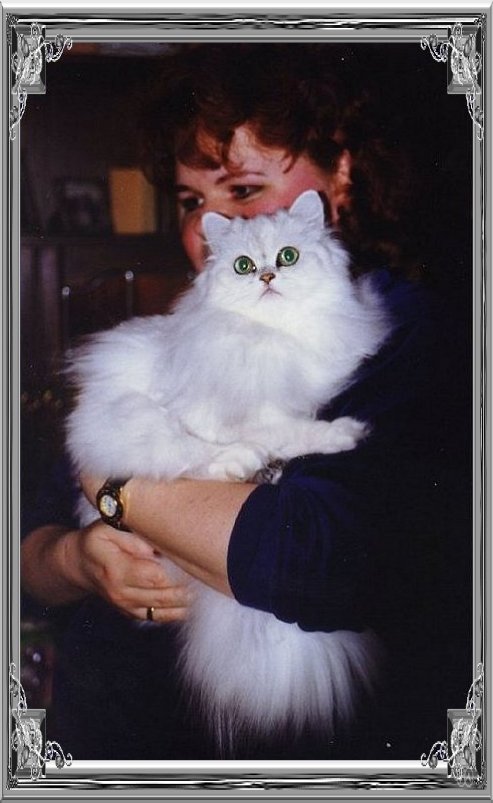 Me & my Shaded Silver Girl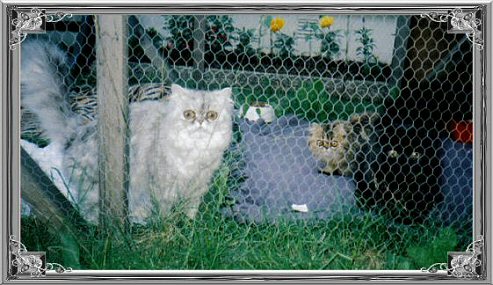 Three of my cats in their outside place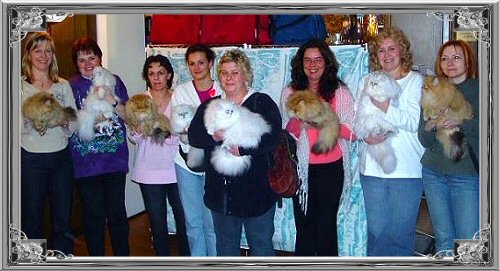 " Here we are, 8 Silver and Golden breeders from different places in Europe !
From right; Elke Hartmann / Lionstone Cattery, Karin Sinn / Brettachtals Cattery ,
Kerstin Fredriksson / Terranovas Cattery (Sweden), Stina Granhammer from Abo Volo's Cattery (Sweden), Sandra Kamm / Faberhof Cattery, Marion Lannert / 95 Bickstreet Cattery,
then me, I was the only Norwegian breeder.
On my left site Carina Antonsson / Chimels Cattery (Sweden).
We are each holding an Chinchilla / Shaded or Golden cat !
Here we are at an Exhibition, in Germany.
It was a Silver & Golden Special.
Thanks so much for an really Lovely Weekend to Elke and Karin !! "